Organized on behalf of a well-known MNC as a grand sendoff of one of their own, R2S Events & Weddings recently executed a farewell party at the exquisite Kingdom of Dreams.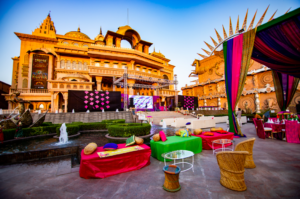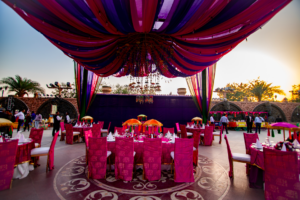 The gathering had an important significance behind its venue and theme… the guest of honor loved and respected the culture of India and so, R2S chose the concept of the bazaars of Rajasthan. From bangles to pottery, from the ever-traditional kathputli dance to the very vibe of the desert… the planners ensured that every guest felt as though they were crossing the streets of Rajasthan!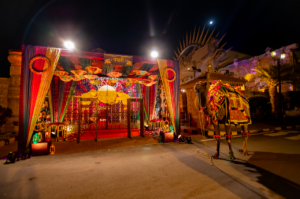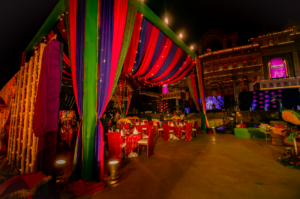 All elements delivered the essence of the massive desert state…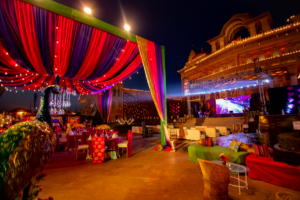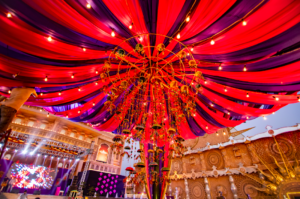 From the log trees under which panchayats sit to sketches of the people who reside in the state!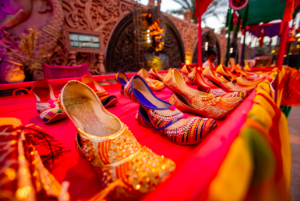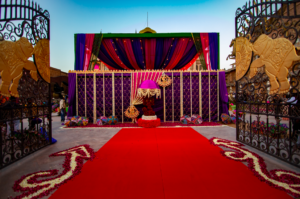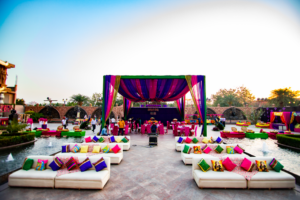 Even the patterns used were fused with colors and accessories, and everything reminded the invitees of the vibrant and vintage feeling of being in Rajasthan!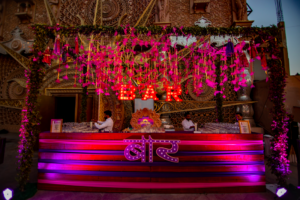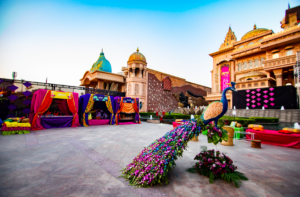 The Kingdom of Dreams was chosen because the planners wanted a structure that spoke of diversity in Indian culture as the venue, with sand on the walls, and the natural atmosphere of being in a desert, made the perfect hosting spot.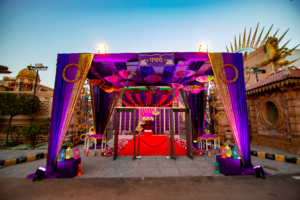 Truly the evening delivered on the Rajasthan promise of Padhaaro Maare Des!