Luxury Suppliers:
Wedding Planners: FB Celebrations
Venue: JW Marriott, Jaipur
Performances: Sukhbir, Armaan & Amaal Malik
Celebrity Host: Manish Paul
Stuck at home and missing your life as it once was? We're in the same boat!
But we have some respite to offer; a look at weddings from before this absolute madness struck, a little glance into normalcy… And who better to remind us of the beautiful events and weddings we could once attend, than FB Celebrations, one of India's leading wedding planning firms.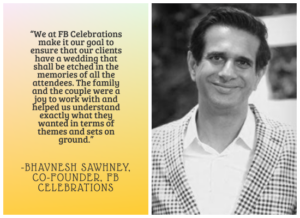 In February 2020, FB Celebrations, a bespoke events curation & management company conceptualized and an extravagant wedding celebration at The JW Marriott, Jaipur. The three-day festivities involved different themed events, even a camel polo match! The JW Marriott, Jaipur witnessed the flawless wedding, executed by the master curators and founders Bhavnesh Sawhney and Farid Khan.
With its aesthetic décor and scintillating performances, each festivity was an Instagram lover's dream. Celebrity performers like Sukhbir, Armaan and Amal Malik graced the events and kept the audience grooving to the music.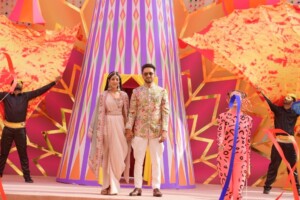 Apart from the bride and her squad what stood out during the Mehendi, which was held at the Sunderban Lawns, JW Marriott was the exceptionally unique fusion theme of The Indian Rambo circus and the European Atelier which represented the helter-skelter elegantly. To add on was the celebrity host, Manish Paul and multiple international artists that kept up the spirits and vibe of the event.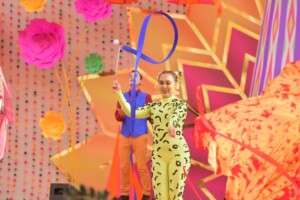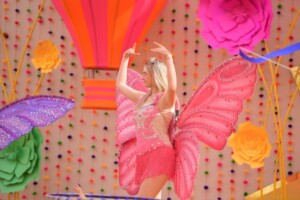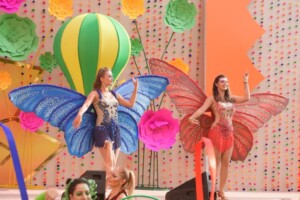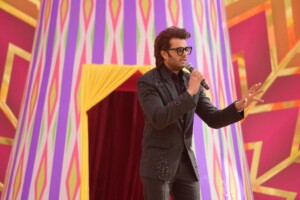 For the sangeet, the theme of Crystals along the poolside lawns of Fairmont was brought to life by all the chandeliers with performances by Sukhbir.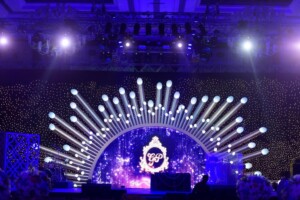 For the Wedding, which was hosted at JW Marriott's Jarokha, FB Celebrations stood true to their words as they created a celebration which was nothing short of a royal affair. Every minuscular detail at this ceremony gave it a spectacular feel and a perfect conclusion to all the celebrations.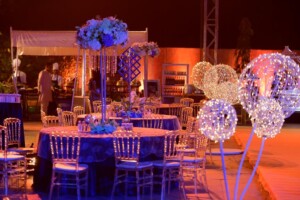 The wedding reception kept everyone enthralled by the extremely talented Malik brothers – Armaan and Amaal.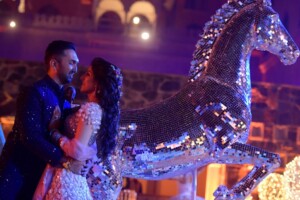 The groom's father stated at the conclusion of the events, "We trusted FB Celebrations for planning and managing the most important day in our son's life and we must say, each and every detail about the wedding was well thought of and planned meticulously. Right from the arrival of guests, to their logistics, food, wedding giveaways to guests, attention was paid to every minute thing that could up during the wedding. We are highly impressed with the beautiful décor which was specially curated for each and every function along with the perfect colours selected to support it. We would like to express our gratitude to Farid, Bhavnesh & the entire team of FB Celebrations for having invested so much time in planning this extravagant affair."
FB celebrations approaches every event with zeal, looking to create an experience which ultimately joins and celebrates a couple and along the way also creates memories that will stay with the couple, family and guests for a lifetime.