Amongst the world's largest and most stringent lockdowns, India's initial 21-day lockdown was recently extended to 53 days, scheduled to end on the 17th of May. As of today, India has close to 80,000 confirmed cases since its first case on the 30th of January.
While the lockdown did give the government time to prepare for the anticipated surge in cases, India's population of 1.3 billion found themselves jaded and rather frustrated, all whilst stuck in an unprecedented situation. Citizens all over the nation began performing tasks they wouldn't even have imagined before, with domestic help and movement of any kind restricted to the bare minimum.
Wedding professionals were no different. Stuck within the walls of their homes with the threat of death looming over everyone's head, they found themselves engaging in various previously untested activities, all to avoid thinking about the inevitable- the effects of consecutive lockdowns!
And so, over at EXP Exchange, we decided to document these wedding professionals and their experiences during lockdown! Our creative juices started flowing too, and thus we proudly present: #HOMEBOUND- a series through which you get to see how your favorite wedding professionals are surviving this quarantine and living through the lockdown!
We interviewed one of the industry's most beloved- Bhavnesh Sawhney, Director, FB Celebrations, and turns out, he's pretty much like the rest of us too! Don't believe us? Well, scroll down and you just might!
17 rapid questions and here's what Bhavnesh had to say…
1. Describe your quarantine in ONE word- the first that comes to your mind. 
-PATIENCE
2. What is the yummiest meal you made for yourself during the lockdown? 
-Truffle Capellini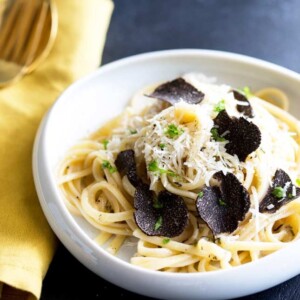 3. What's the FIRST THING you'll do once you're free again?
– Go to office!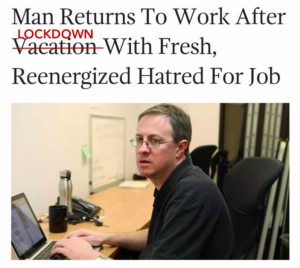 Via: Cheezburger
4. Workout or eat-out: which describes your situation better?
– Eat-out!
5. What's one thing you couldn't have survived quarantine without?
-LV, my little Shitzu….he is the most perfect child one can have!
6. The one lesson you've learnt thanks to this lockdown?
-Not to take anything for granted! The smallest things like my toothpaste or my morning coffees are of more value than before!
Via: Deneen Pottery
7. Netflix or reading: what did you do more of?
-Netflix…Tripping on Money Heist Season 2, 3 & 4.
8. Tell us honestly, we won't judge- did you get any work done?
-On most days! Calls, seminars, webinars, masterclass, thoughts on different verticals is just the beginning of it!
9. Name one thing that would've made quarantine absolutely perfect had you had it during the time.
-Foie Gras from the Thai Pavilion, one of my favourite restaurants. Or even better having Foie Gras in Paris while being quarantined there.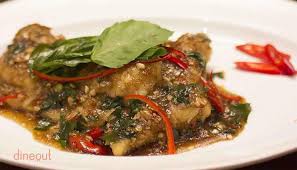 10. Did you pick up any new skills?
-Technology Savviness! I have definitely become a guru with Zoom, Hangouts & Microsoft team calls.
11. How many times did you re-watch your favorite movie?
-Game of Thrones: TWICE!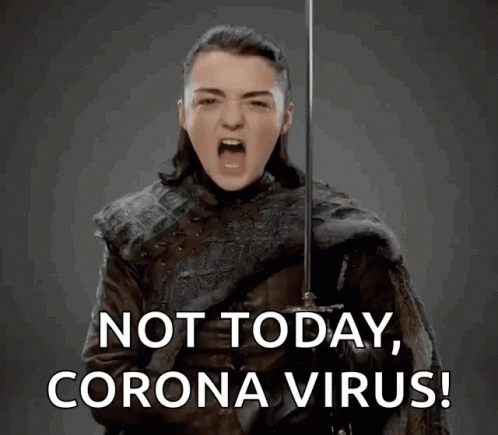 Via: Tenor
12. Are you any better at household chores than before?
-I would like to say yes, but maybe not!
13. Did you need any liquid courage to help you get through this time? (wink)
-I am lucky enough to never need it, spares me from queuing up outside the stores!
14. Tell you about the one incident that you enjoyed MOST during quarantine.
– A virtual party with my friends all over the world was the best! We really enjoyed the party session!
15. What's your biggest shopping indulgence?
-SHOES!
16. What's the one thing that you are helping with at home during this Lockdown?
-I am the Supandi of the house, buying all the essentials!!!!
17. Hm, sorry to end on a downer but- what if this does get extended? WHAT WILL YOU DO? 
-I think I will start my own Netflix, and I will be starring in it ….Hahahahahaha!