Luxury Suppliers
Venue – Andaaz Ahemdabad
Production – Poojan Decorators
Design – Abhinav Bhagat Events
Photography – Priyam Prakash
Planner – Prasang Events (Keyur Patel)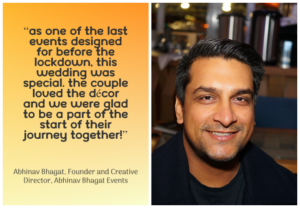 Throughout our lives, there are some days, some events, and some moments, we want to celebrate in a special and memorable way. A wedding day is one of these moments. Years later, when you look back on your wedding day, one of the most noticeable features remains the décor- an element that sets the stage for any event.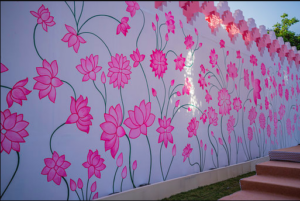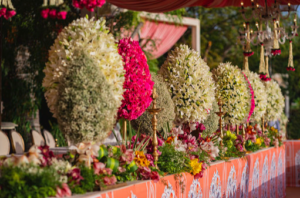 Wedding décor is foremost, primarily because it sets the atmosphere for the celebration. It accentuates the venue and the ceremony and gives it a look fit for the occasion. Abhinav Bhagat Events seems to have this exact idea in mind, as they help create décor straight out of your dreams and turn vision into reality.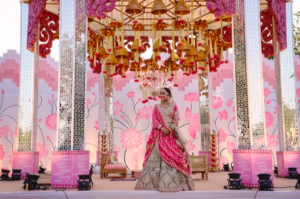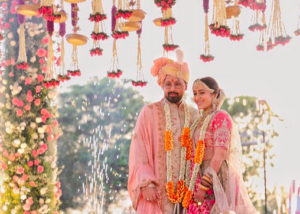 When decorating, the bride and groom have a variety of options. They can choose a magical, elegant, quirky, traditional, or fun atmosphere. This couple seemed to have a different idea in mind. Jinal and Shaishav zeroed in on Rajasthani décor— ornamentation fit for the royals of the land. Abhinav Bhagat events helped turn this reverie into a reality.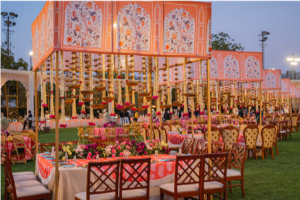 Right from the motifs to the colors, all was built around the city of Jaipur. Jaipuri motifs, rajwada décor, and Jaipuri pink colors were used to match the couple's vision. A massive kamal talai pichwai wall was hand-painted to be used behind the mandap.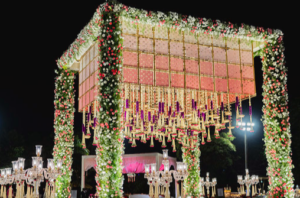 With the pink hues to match the romantic setting of the evening, the scene looked right out of a fairytale! Ah, to be young, in love, and have your décor dreams come true!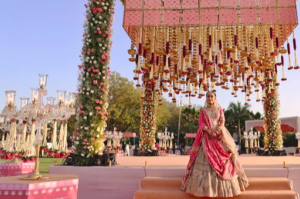 When asked about his experience designing the event, Abhinav Bhagat, Founder and Creative Director stated, "As one of the last events we conducted before the lockdown, this wedding was special. The couple loved the décor and we were glad to be a part of the start of their journey together!"