Mithai- a single product that represents the celebration of success, memorable moments, and marks life's milestones. Whether it's your family, friends, customers, or employees, Chashni mithai promises to be your partner in appreciating the finer things in life, and celebrating all the good that life has to offer.
Here's five reasons we fell in love with them, and we're sure you will too!
The sheer sweetness, happiness, and delicacy that comes with
Chashni, a word intimately associated with sweetness, happiness, and delicacy- the very beliefs that drive their brand. Their handcrafted Indian sweets are a product of resolute artistic passion and a desire for perfection. Chashni mithai is created to enrich your taste buds and take you on a journey of discovering flavor like you have never known before.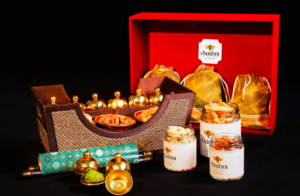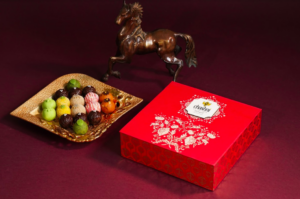 Completely healthy & an entirely honey-based collection
As India's first- and only- honey-based dessert company, they offer you carefully chosen and aesthetically packaged handcrafted organic products.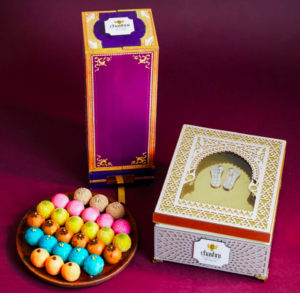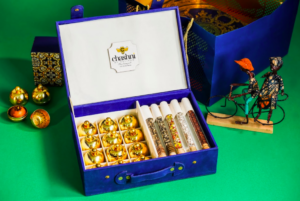 Finger-lickin' good
Healthy, diabetic-friendly, ethically sourced, and with a shelf-life of over a fortnight, Chashni offers you an inimitable selection of sweets such as the green tea laddoo, tulsi laddoo, ragi laddoo, kalakhatta laddoo, and so much more. A selection of lighter, fruit-based flavors such as strawberry or orange honey laddoos offer a wider range of choices.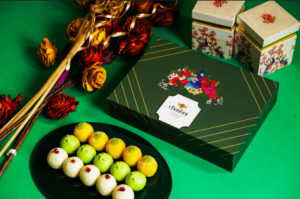 Lightning fast delivery
Chashni promises same-day delivery in a 400-kilometer radius. They're here and they're serious about fulfilling all your last minute mithai needs and cravings.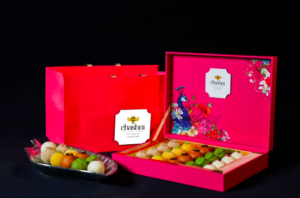 The quality, finesse, and care they provide, coupled with some absolutely stellar packaging!
Chashni believes in quality, finesse, and care, and pride themselves on their ethos and zest for crafting a box of love you share with the ones you hold near and dear. With mithai crafted and customized especially and individually for you, all you need to do is indulge and create memories- a process that's made exponentially easier with their gorgeous and aesthetic packaging.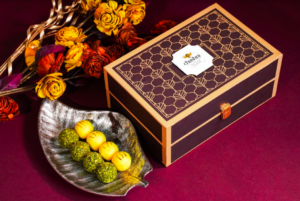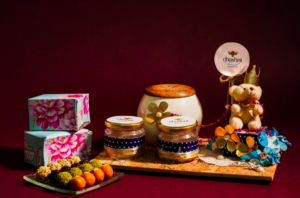 CONTACT CHASHNI AND SHOP HEALTHY, HONEY-BASED MITHAI HERE:
Email: aryayagyadev@gmail.com
Contact Number: +91 92122 99958
Instagram: https://www.instagram.com/chashnibykaliram/?igshid=1gcz4rrqjsbas
Facebook: https://www.facebook.com/Chashni-by-Kaliram-102563734935864/
Address: E-533, GK 2, New Delhi, India