Luxury Suppliers:
Planners: Perfexion Events
Entertainment: Swaarag Band
Sheesha Services: La-Guftugu
Bartending Services: The Wedding Bartenders
DJ Services: DJ Ganesh
Catering: Food Inc. by Varun Tulli
Food Styling: Rakhee Jain
Fire Acts: Red Entertainment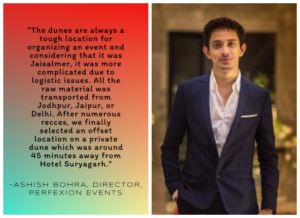 Organized at Sam Dunes, Jaisalmer, the pre-wedding cocktail for Finance Industry Tycoon Anand Rathi's grand-daughter, Aishwarya Gupta was a truly remarkable event.

The production alone lasted four days and involved over 200 workers and 55 trucks of raw material, and proved to be a herculean task. Guests started their journey to the dunes by listening to customized and pre-recorded audio by family members, created along the tunes of Radio Mirchi.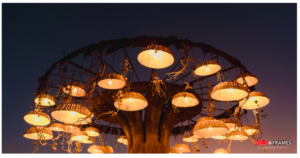 Uneven and windy, the dunes proved to be logistically challenging in terms of setting up the event. However, the Perfexion team persevered and true elegance was born. Despite the dunes frequently changing shape and course owing to the wind, the team was able to finalize the plans with the help of their designers.
The clients requested a large, levelled space to set up the buffet and catering services. The same was provided atop the uneven dunes.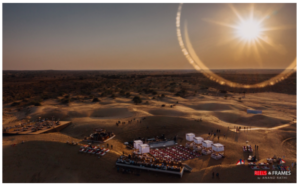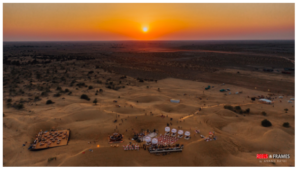 Guests upon their arrival were able to unwind in the welcome lounge, which included refreshments as well as adequate entertainment. In addition, guests were presented with several options to choose their mode of transport to the venue. Guests were able to choose between camel carts, camel rides, or simply walking up the dunes towards the event setup.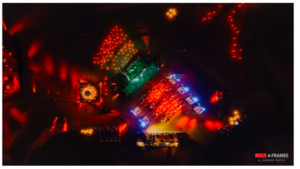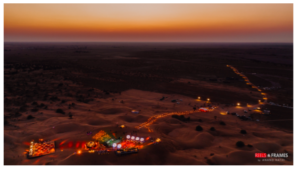 The sundowner began with high-tea and exciting activities like kite flying, camel rides, or jeep safaris for the guests to participate in. Upon the entry of the couple, the Swaarag Band took to the stage and delivered an outstanding performance. Guests were awestruck by a kite-flying affair in the night, wherein a professional and internationally acclaimed kite-exhibitionist executed a splendid show. 500 mashaals were used to light up the area. The evening ended with a gala dinner, and the attendees were awestruck with the taste, styling, and presentation of the food.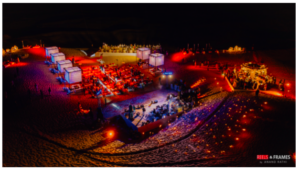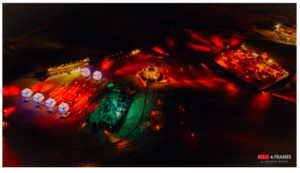 A spectacular event organized by overcoming the odds, the venue was truly a sight to behold.