Lockdown rules might have eased, but has your lockdown state of mind?
You're inside nearly all the time now, and time is essentially meaningless. With people free to binge Netflix or work from bed, lounging around in bathrobes & bunny slippers, skipping showers and "forgetting" to shave is not an exception, it's more or less the norm.
While this unbridled sloth initially sounded fun, reality eventually struck and people began realizing that staying sane became harder as life's normal cues gradually disappeared.
However, this unprecedented time didn't have everyone pulling their hair out- on the contrary, some people managed surprisingly well, and naturally, one of your favorite wedding professionals, Rituraj Khanna was amongst them.
And so, we reached out to Rituraj Khanna, CEO, Q Events by Geeta Samuel, to try and tap into some of his healthy spirits and emulate them for ourselves.
We had a bunch of questions and well, this is what he had to say…
1. Your quarantine in three words?
– I'm loving it!
Via: anagf16blog
2. What is one thing that never fails to make you laugh?
– Ignorance- every second person says, "will it in a couple of day?" Guys, hundreds of people are testing positive and dying, aur aap roz pooch lete ho- "kab khul jayega"?
3. What's your biggest achievement?
– I have gathered so much love and admiration from this fraternity! I can challenge anyone to compete with me! I feel blessed- it's more than an achievement.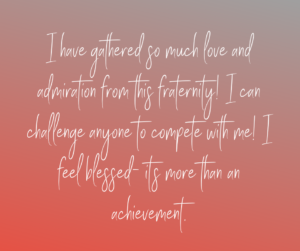 4. Advice you would like to offer your peers and colleagues to survive this time?
– Guys, we're going through an era where is God is making sure we all come to a common platform. So, stay boxed, think at leisure and prepare for a battle which we know will eventually take place. However, I am wearing blinkers from day one. I have given myself time until July before we finally open our office and prepare for the winter wedding season.
5. What is one thing you would like to try when you're free again?
– Socialise!
6. What is you your favorite TV show?
– I only watch TV with my mom. So, whether it's Ramayan or Mahabharat- I watch everything what she watches!
7. If you had the chance to change any one thing about this world, other than the ongoing pandemic, what would it be?
– I would go back in time and relive all the 13 years I have spent in this industry.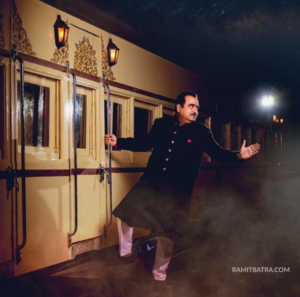 8. What do you do to calm yourself?
– I couldn't get any calmer, I am never hyper! At work or at home, I take a chill pill. One only gets insane if your work is not in place. I enjoy my work hence, I stay calm.
Via: Flickr
9. Who is your role model?
– My sister- Geeta Samuel. I even learn from her when she is silent.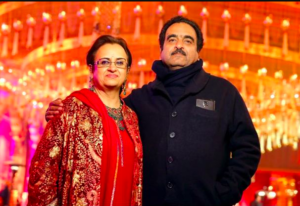 10. Can you tell us about your greatest pet peeve?
– Blank in this one!
11. What was your role in the house during the lockdown?
– I was like a monitor in a class! I just used to observe and do nothing except webinars, Instagram lives, Facebook lives and lives and lives and lives! And also listen to the news! But I think I must be the only person who hasn't seen a single movie or web series in the entire two months! I am just enjoying being quarantined!
12. The one thing you miss most about the outside world?
– PEOPLE. I started getting withdrawal symptoms! As a child I used to stay in Mussoorie and was always surrounded by people. Same thing happened in doon and now I am thronged by the fraternity people. Damn, how I am missing them!
13. It's DINNERTIME! What are you eating?
– Hmmmmm… that's the only thing we all are doing these days – eat eat eat! Today we had a vegetarian soup, chicken frankies, and baingan and tandoori roti. Well, we are getting a little wonky with our men but can't help it! The evening family video calls makes my wife and son cook and I eat!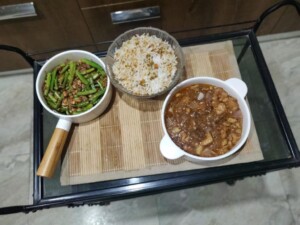 14. What is a cause that is important to you?
– I just want to spread love and happiness. I wouldn't call it a cause, but for me it is! I like to share. I like it when I see people getting happy because of me. I love to fill in the blanks of anybody's life if allowed.
15. What is the best compliment you have ever received?
– RRK you look sexier at 60!
16. Sweet or savory?
Sweeeeeeeettttttttt
17. Vintage or new?
– New!
18. Three things you cannot live without?
– My family & friends, my work, and my phone
19. And the most important one, window seat or aisle seat?
– Am not travelling for another year- only by car! Although, if I take a window seat, I will have to brush past the passenger sitting on the aisle seat and vice versa- nah nah- not a good thought!