Luxury Suppliers:
Wedding Planners: Mpire Weddings and Events
Venue: Sofitel Bahrain
Décor Execution: Ever After Bahrain
Sound & Lights: ShowTech Bahrain
Singer: Anupam
Photography: WhatKnot
DJs: Jay Weather & Yash Kukreja
With a love story that began in college days, the eventual wedding was bound to be nothing short of a fairytale. University sweethearts Nikhil and Yashna tied the knot in Bahrain, an upcoming wedding destination in the Persian Gulf.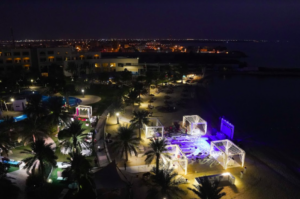 A grand celebration that included six different events and after parties, the wedding was a certainly an enviable gala!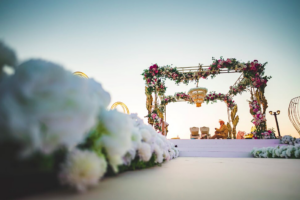 The very first wedding organized by the Mpire team, the planners selected Bahrain for a variety of reasons that included perfect weather, accessibility from India, and most importantly, the Sofitel hotel. The Bahrain Tourism and Exhibitions Authority also extended their support and set high standards for tourism boards, especially when it came to cooperating with wedding planners. The hotel itself proved to be large enough to accommodate a big, fat, Indian wedding, with each room overlooking the striking blue sea. Guests enjoyed exquisite and lavish food, with absolutely outstanding service provided by the staff.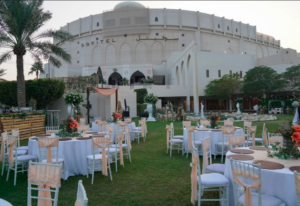 The décor for each event was customized and unique, and the props and flowers were specially flown in. The festivities began with a welcome lunch that included gorgeous hues of rustic peaches and whites.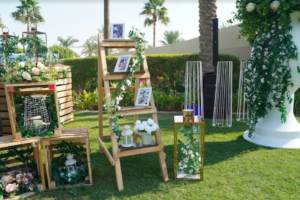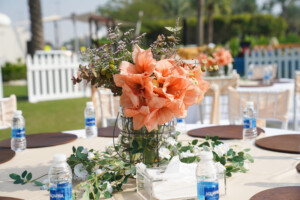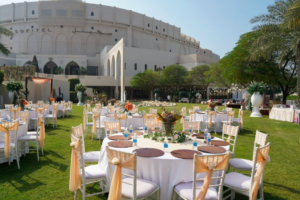 The Bahraini beach night followed, and guests were left awes-truck by the Arabic lantern-laden views! Surely, a scene right out of Arabian nights…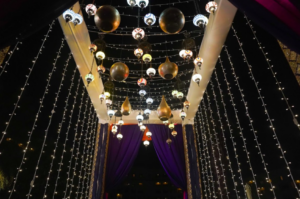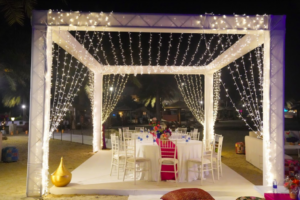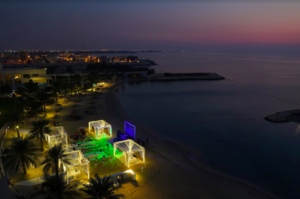 The Mehndi & Haldi functions included vibrant designs and colorful décor for days! Quirky and undoubtedly out-of-the-box, the events were a smashing success!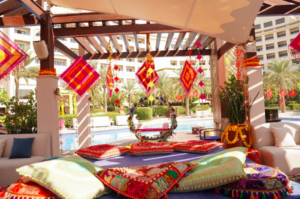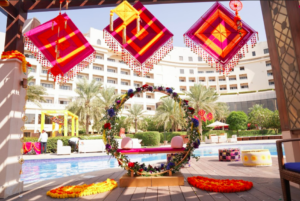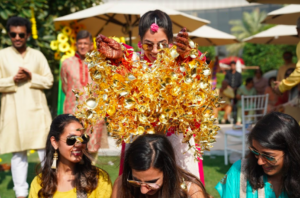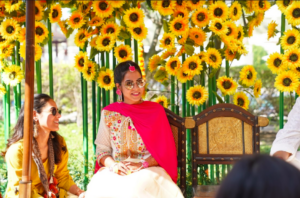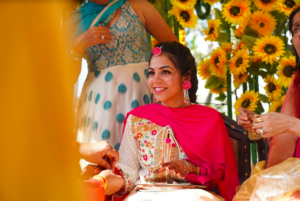 The sangeet was cherry-blossom themed and with hues of pink dominating the event. Gorgeous florals all around added to the mystic and romantic vibe of the evening.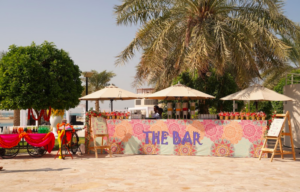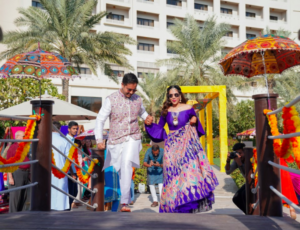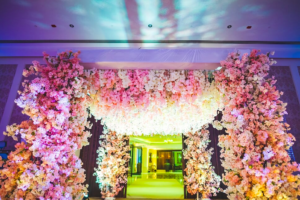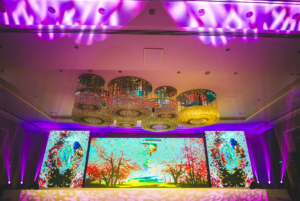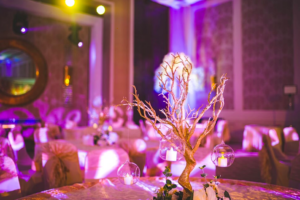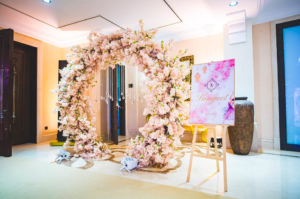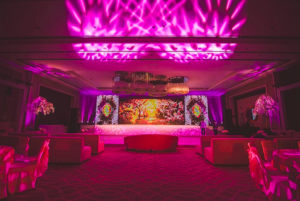 The wedding, set right on the beach, included a lively baraat, a jaw-dropping mandap, and a large sign that read #NikHellYas, a clever amalgamation of the names of the soon-to-be wed couple.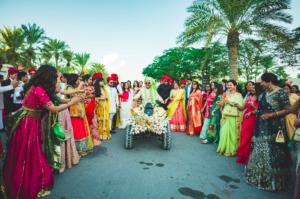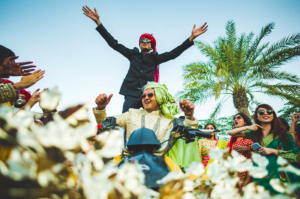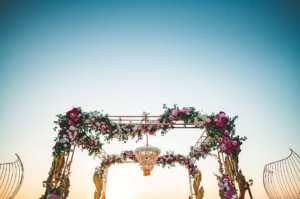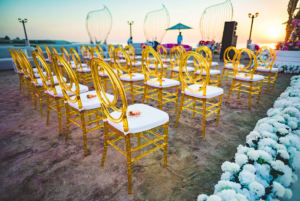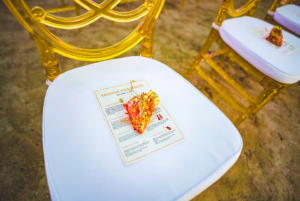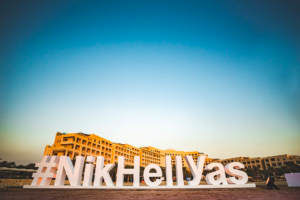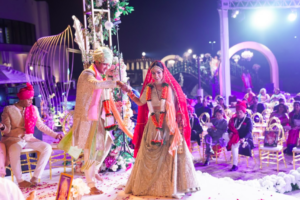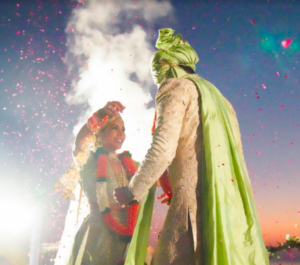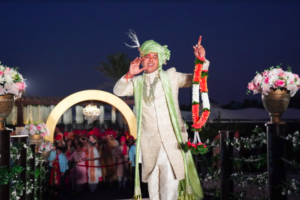 The wedding after-party was incredible, with neons adorning every surface and sight.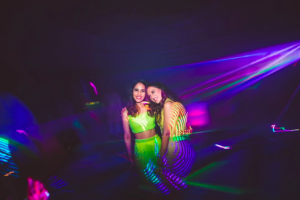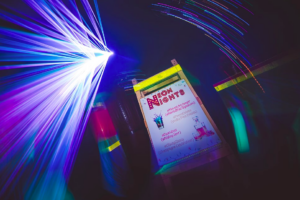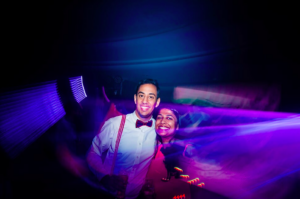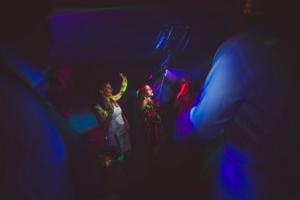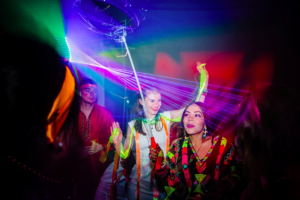 Last came the reception, a grand culmination to the grand festivities.
When asked about his decision about choosing Bahrain and organizing a wedding there, Vikram Mehta, Executive Director, Mpire Weddings & Events exclaimed, "Bahrain is still an upcoming destination and all our local partners have been nothing but helpful. They are also extremely helpful and easily accessible. They need to see more Indian weddings to see first-hand the nuances that go during execution, especially for rituals and the actual wedding ceremony."