The most important aspect of finding the perfect venue is the personal satisfaction that it gives the bride and groom. Absolutely nothing is more satisfying than entering venue and knowing that the spot is where two people unite. However, wedding planning can be an extremely stressful time and often, right at the center of it is choosing the venue. Wedding venues dictate how the wedding goes and plenty of deliberating goes into choosing the perfect spot. We, ever the helpful elves, decided to aid your process of decision-making and present to you 10 absolutely stunning spots where all you'll want to say is, "I DO, I DO, I DO!"
1. Montelucia Resort & Spa, Arizona, United States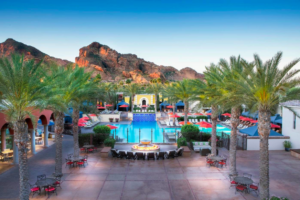 Via: montelucia.com
Head on over if you want your pick of gorgeous sceneries at this desert resort: Castillo Lucena, a space with 18-foot cathedral ceilings and 16th-century palace double doors from Spain or a lawn with stunning mountains in the background!
2. Castello Di Vicarello, Cinigiano, Italy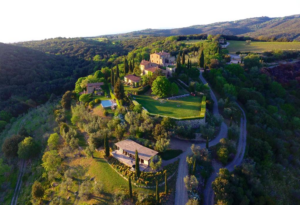 Via: castellodivicarello.com
Tucked away atop a hill a couple hours outside Florence, this 900-year-old castle overflows with Tuscan charm and is the perfect venue for couples looking for a romantic & magical setting with a somewhat rustic twist.
3. Domaine des Evis, La Chapelle-Fortin, France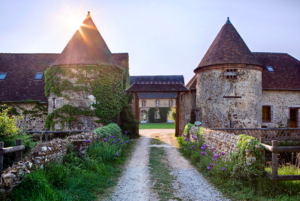 Via: domainedesevis.com
A 15th century farm located only a couple hours away from Paris, it feels like a world away. The venue if made of beautiful B&Bs with quaint yet charming rooms and the former barn serves as the wedding space. Truly, a dream location!
4. Molenvliet Wine & Guest Estate, Stellenbosch, South Africa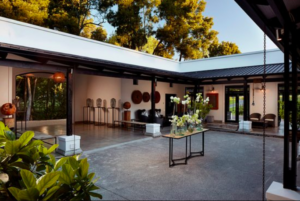 Via: molenvliet.co.za
Considering a vineyard venue? This is surely the one- and no, it's not in Napa or Tuscany. Only a 45 minute drive from Cape Town, with majestic mountains, and Mediterranean architecture, it literally screams perfection.
5. Alila Ubud Resort, Payangan, Bali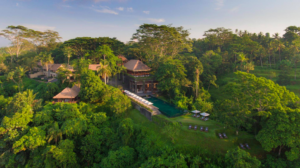 Via: alilahotels.com
We doubt there's anything more alluring or exotic a spot to wed than this mystical retreat surrounded by mountains, gardens, and forests. Host your ceremony at a traditional open-air pavilion with Balinese vibes and watch all your wedding dreams come true.
6. New York Public Library, New York City, United States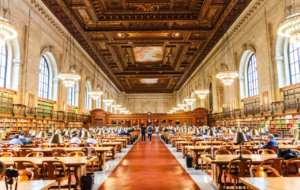 Via: nypl.org
Hardly anything is more glam than Carrie Bradshaw's venue of choice! With impressive marble interiors and towering ceilings. the iconic building makes a statement dramatic enough to catch the attention of all of New York's 5th Avenue elite!
7. Blair Castle, Pitlochry, Scotland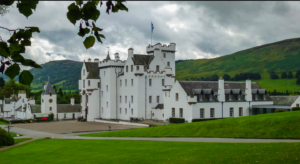 Via: blair-castle.co.uk
Your guests will feel like they've been transported back in time as they enter the gates to this opulent 13th century castle. The old roof-less chapel where they hold wedding ceremonies is breathtaking and surely a perfect spot to take your holy pheras!