While the dreadful Coronavirus continues to keep people shackled to the confines of their homes, the lower-income rungs of society are hit hard due to the lack of continuous income. While the virus is seemingly divisive, it also stands as a reminder of the fact that as humanity, we're all connected. No matter the strata of society we like to cleanly merge into- we're anchored by this massive calamity. With even the wealthy are reduced to surviving on bare necessities, the less fortunate are having to endure tough conditions.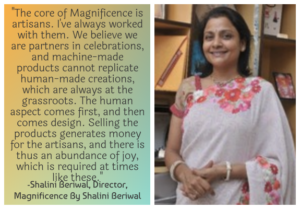 Shalini Beriwal, Director, Magnificence, realized the plight of the poor rather quickly and decided to step up and make the situation ever so slightly better. Keeping in mind the connection shared by all of humanity, Shalini decided to reach out to her community and requested them to do their bit to help the less fortunate for whom even the bare essentials became increasingly harder to obtain by purchasing hand-crafted items created by artisans employed at Magnificence.
The Magnificence team employs an array of talented artisans who were at times unable to reach home due to the struggles of curfew. They now work out of their homes, and create beautiful work while hoping to earn some revenue during these difficult days. Below are a few pieces crafted tirelessly by the artisans, who are left feeling adrift by the economic and financial instability of this ongoing pandemic. The Magnificence team request their clients to place orders and make life for their artisans more bearable during these trying times. All funds and proceeds will be given to the hard-working individuals to aid them until the pandemic subsides.
Here's a look at the beautiful hand-crafted items…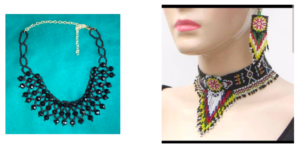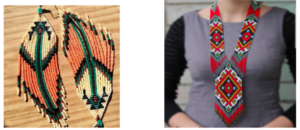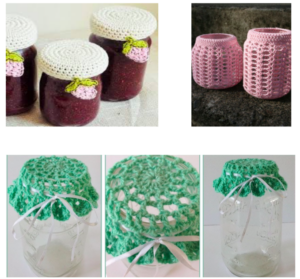 And if the absolutely stunning work wasn't enough to convince you to put in your two cents to help, here's a look at the artisans working tirelessly to ensure they deliver only the best of their work!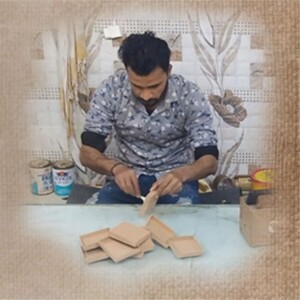 Determined to bring forth only the finest artistry and craftsmanship, Rizvaan, above, creates gifts boxes while working in Jodhpur.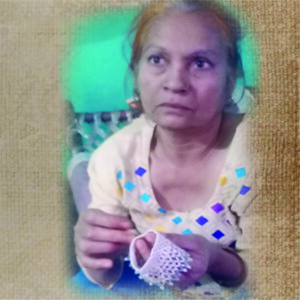 Undefeated by these trying times, Rehmat works efficiently in Meerut and produces enviable work!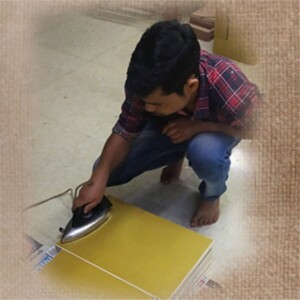 Shakeel tirelessly creates gift boxes while working from home in New Delhi!
Saleema continues to work despite the ongoing calamity and weaves her magic into beads while working in Meerut.
To know more, follow them on Instagram- https://instagram.com/magnificence_shalini_beriwal?igshid=1f2xpivaxanjw;
Facebook, https://www.facebook.com/MagnificencebyShaliniBeriwal/
Or the Magnificence Website, https://magnificence.in/
For Enquiries and Orders Call Shalini Beriwal at +91 9350222333.