The Touchwood Group, headed by Vijay Arora, aimed at lighting a learning fire and introduced the Touchwood Wedding School to the world, all set to be launched in July 2020. The firm, after two productive and fulfilling decades in the industry, wanted to leave their mark and embark upon an educational and creative journey. They plan to do so by teaching young talent about the industry and giving them a direction to head in. With bucket-loads of exposure and experience in the wedding industry to look forward to, the initiative is unprecedented and unique in its approach.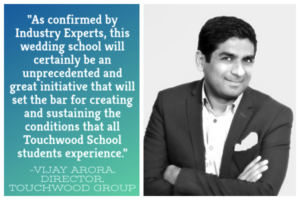 The curriculum has been designed by experts, and will further be taught by them too. With wedding management trade being the core focus of the course, the insights and the structure the Touchwood Wedding School designed will reflect just that. Students will have the opportunity to build solid plans for their futures, and endeavor to enter the industry the finest skills. The firm essentially aimed at becoming a catalyst to nurture and teach the finest talent with the primary intention of instructing young minds and educating & exposing them to the wedding industry through certified courses.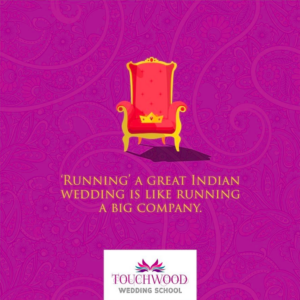 Vijay Arora, Director, Touchwood Group said, "As confirmed by Industry Experts, this wedding school will certainly be an unprecedented and great initiative that will set the bar for creating and sustaining the conditions that all Touchwood School students experience. We aim to create an unparalleled educational journey that is intellectually, socially, and personally transformative. We will give all students an overview of global and domestic wedding, which will give them a lot of exposure. I hope that the Touchwood Wedding School produces the crème de la crème of the industry."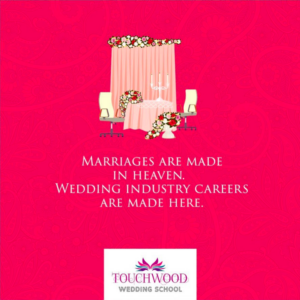 The school will be focused on imparting a practical approach rather than purely theoretical knowledge. This will enable the students to understand the wedding industry and improve conditions for local and international opportunities. Expert sessions and workshops from renowned members of the wedding industry will teach the students to the nuances of the trade and they will be able to learn details from all spheres of wedding management, be it décor, production, invites, or design.
Lastly, the special advisory panel comprising of industry giants like Geeta Samuel, Bhavnesh Sahney, Rituraj Khanna, Aditya Motwane, Vikas Gutgutia, and Mandeep Malhota amongst other will provide students with opportunities to shadow, absorb expertise, and learn practical information about their careers.