What is the first thing that comes to your mind when you think of a logo? Probably a business venture, right?
Logos don't have to always be commercial, or business-related though! Occasionally, they can help commemorate the most important day of two people's lives- their wedding day. Brides and grooms-to-be are slowly discovering that a logo can bring a personal and unique touch to their wedding.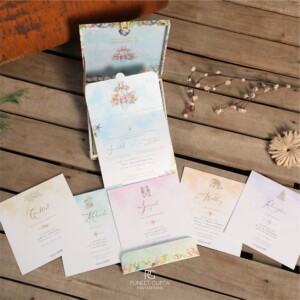 A wedding logo is essentially a distinctive symbol that could represent your wedding day and your brand-new life as a happily married couple. In addition, it's a chic way to bring a cohesive touch to your wedding decorations, invitations, keepsakes, décor, photo albums, and the like. Logos are commonly designed to include combinations of the couple's initials along with a few elegant embellishments.
 Via: Emily McCarthy
Whether your wedding events are high-society and formal, or chic yet laidback, a logo can be used to reflect your personality. It can add a stylish touch to a menu, be used under a spotlight and projected onto the dance floor, be a fun addition to a photo booth, or even be featured in a temporary tattoo catalog! The opportunities are endless…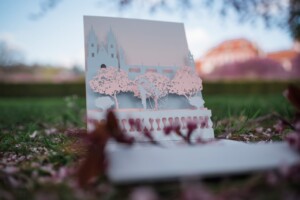 Via: Dhanika Choksi Photography
A wedding lasts a few days, but true love lasts a lifetime. And who doesn't like to be reminded of the thrill and the glamour of their wedding day?
And so, why not choose a design that represents not only your special day, but also sticks around even after your guests go home? A wedding logo can certainly add a romantic vibe to a newly-wed couple's home. From art to the aforementioned keepsakes, from the cover of your wedding album, to a fun and trendy reminder of the big day… a wedding logo can surely be a marvelous addition to your wedding and life thereafter!