Rove Hotels by the Emaar Hospitality Group is Dubai's smart new lifestyle brand that fuses 21st century innovation with sophistication and historical enrichment. Designed for the new generation traveler who recognizes value and stays connected through technology and gravitates towards culturally-inspired surroundings, Rove Hotels defines a new niche in Dubai's vibrant hospitality sector.
Rove Hotels are reliable, modern, fuss-free, and super-efficient for the youth as well as those young at heart who lead fast-paced urban lives. Efficiency and technology are the watchwords at Rove Hotels which will resonate to the mindset of the highly mobile, socially connected, global nomads who explore without borders. With a focus on design, urban life and uplifting experiences, Rove Hotels assure total harmony with seamless guest service, high aesthetic standards in design, and superior comfort.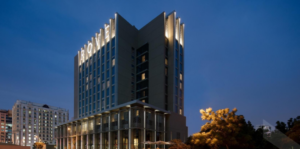 Rove Hotels essentially aim at abiding by their brand values as they pride themselves on being- connected, because they are omnipresent and intrinsically social; inspired, because they explore and seek authentic experiences; smart, because they pride themselves on being confident, tech savvy, and always one step ahead, and lastly; relevant, because they have an in-depth understanding of the community and the target market.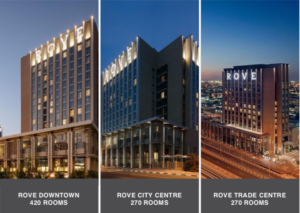 Their notable portfolio includes six impressive hotels, which are:
Rove Downtown,
Rove City Centre,
Rove Trade Centre,
Rove Dubai Marina,
Rove Healthcare City,
Rove at the Park.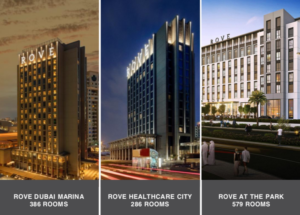 Located right in the heart of Dubai, with stunning views, entertainment amenities, all-day dining restaurants, and customizable event spaces, amongst other awesome services, Rove Hotels are drawing you in to glitz up your next vacation with them.
Want to know more? Head on over to www.emaarhospitality.com.