India is a polytheistic country. Countless holy powers surround the universe and in India, we hold the belief that these powers fulfill the wishes of millions.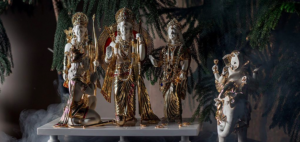 Every one of our festivities begin and end with God and keeping this tradition in mind, Izhaar by Core Designs introduced the Swarna-Ish collection.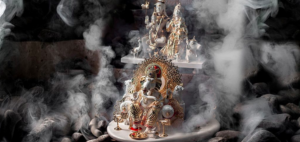 A tribute to the unbreakable bond Indians share with God, the Swarna-Ish collection is a reminder of the sacred powers that aid every Hindu in times of grief as well as happiness.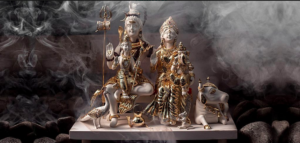 Craftsmen from small villages near Benares carefully mold each piece that is put into this collection in their workshops situated on the banks of the Holy Ganges.
The soft, earthly geeli mitti, with its enticing scent, used to craft the idols is considered blessed and divine. This very detail draws enthusiasts from around the world towards this collection.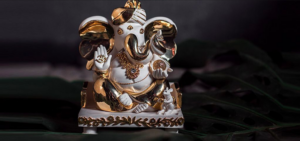 The meticulous gold and white detailing is alluring yet modest and minimalistic, with intricacies well-defined enough to distinguish the expressions on each individual idols face.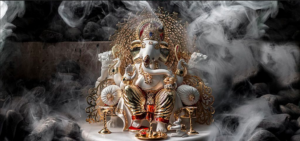 The Swarna-Ish collection oozes sophistication and elegance, and is unquestionably what you'll turn to the next time you reflect upon your heavenly and transcendent connection.