The Vida Hotels and Resorts by the EMAAR Hospitality Group are an upscale lifestyle hotel and residences brand designed for the new generation of business executives, entrepreneurs, and leisure travelers. Vida, which means 'life' in Spanish embraces warmth, simplicity, and creativity in design-led spaces. Positioned as a lively and vibrant hub where inspiring minds can create, connect, and come to life, Vida Hotels present a refreshing and invigorating atmosphere where style meets convenience and class.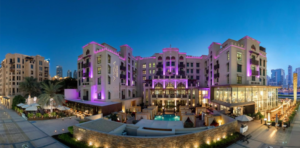 Vida Hotels and resorts aim at delivering an experience that lives up to brand values of freedom, intuition, inspiration, and responsibility. These values are crucial to the atmosphere they create. The group aims at providing an experience where their guests have freedom to connect and create, and their self-expression is supported; intuition so they are creatively inspired and intuitive services make them feel at home; inspiration as their designs, services and everything beyond offer sophisticated energy and fuel creativity; and lastly responsibility, as their associates ensure that every guest experience is always up to perfection.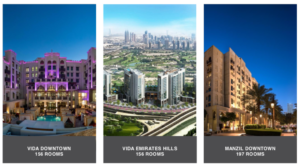 Their impressive portfolio includes four remarkable hotels:
Vida Downtown
Vida Emirates Hills
Manzil Downtown
Vida Creek Harbour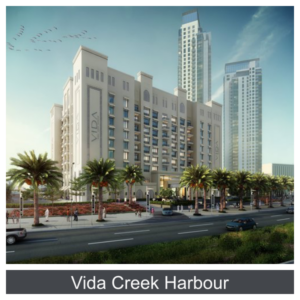 With over 500 rooms as part of these four hotels, Vida boasts of unmatchable and inimitable luxury standards.
Vida Downtown, which is essentially designed for the inspired is centrally located in Downtown Dubai. For a more tranquil and soothing experience, the group proudly presents Vida Emirates Hills, which is located in the more serene and leafy Emirates Hills neighborhood. Manzil Downtown, an upscale and chic escape, offers contemporary Arabesque design and engaging services. Finally, Vida Creek Harbour is the place to head to when you're looking for a luxurious escape.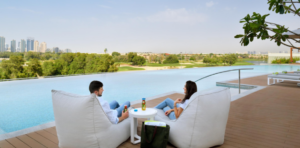 From world-class restaurants that include award-winning eateries to soothing spas, from dynamic yet peaceful golf courses to adjacent tourist destinations, these hotels truly deliver an unparalleled experience of luxury and pure indulgence.
Want to know more? Head on over to www.emaarhospitality.com.