Some of the biggest names from the luxury weddings business in India gathered at the Riviera House by FNP gardens on 20 December 2019 for the unveiling of Retrouvailles '20. An unprecedented initiative by EXP Exchange, Retrouvailles is an annual calendar that seeks to commemorate and applaud the trailblazers of the Indian wedding ecosystem from the past year. With the theme of this year's calendar being "The Epitome of Luxury," the newly launched enterprise featured industry stalwarts in their most glamorous avatar.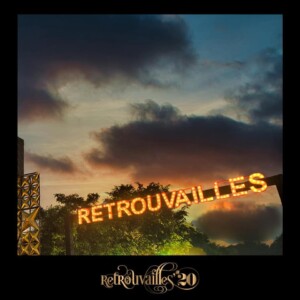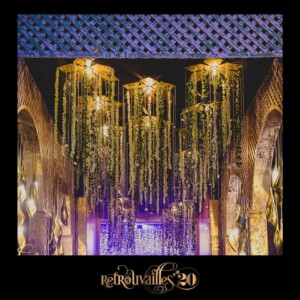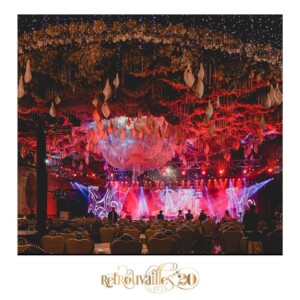 The launch event, which was patronized by over 400 industry giants, began on a musical note with a spectacular performance by artist Talia Bentson. Founder of EXP Exchange and Director- Retrouvailles, Kanika Mehta followed the remarkable performance with a welcome note where she laid down her vision for Retrouvailles. She stated, "The idea behind Retrouvailles is not to create yet another industry convention for there are enough of those already that are more thoughtfully created and perfectly executed. The intention behind Retrouvailles instead is to create an initiative that celebrates the luxury weddings business in its truest essence. It is a tribute to each and every one of you."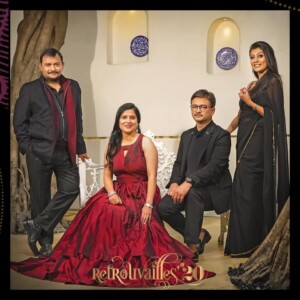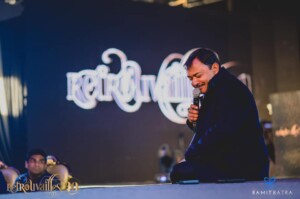 Hosted by award-winning emcee Sonam C Chhabra, the launch event rode high on content as well, with a unique content stream – #UNFILETED that saw pioneers like Samit Garg- E Factor Entertainment, Vandana Mohan- The Wedding Design Company, Nitin Arora- Katalyst Entertainment and Mohommed Morani-Cineyug sharing never heard before, inspirational anecdotes and lessons from their personal lives. Watching industry icons be honest and candid regarding their life experiences like never before, the audience at the event was overwhelmed and expressed their gratitude to the speakers with a standing ovation.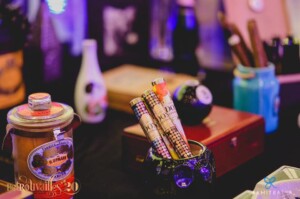 The highlight of the evening, however, was the surprise fashion show by ace designer Dhruv Sehgal. The showstoppers were the personalities featured in the calendar walking the ramp for the very first time followed by the Retrouvailles '20 unveiling. The night ended with dazzling entertainment by the Latin American Band by Vivacity Entertainment and a DJ act by Rahul Walia.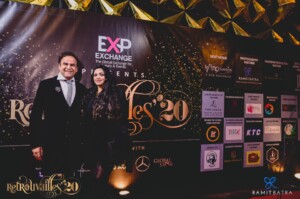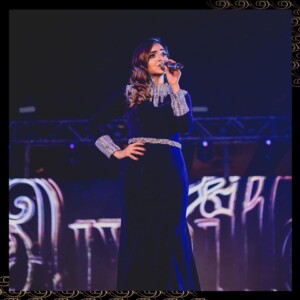 Retrouvailles '20, presented by EXP Exchange in Association with The Kingdom of Bahrain, Tirun Travel Marketing, and Global Star, its debut edition was designed by the forerunner of invitation designing, YS Design Studio and produced by The Entertainment Design Co.- one of India's most prominent luxury invitation houses. One of the country's most celebrated wedding photographers, Ramit Batra was the official photographer for the calendar. Specialists Nidhi Sansi and Ruby Bhatia served as the Official Makeup Partner and the Official Stylist respectively.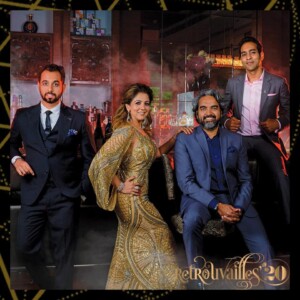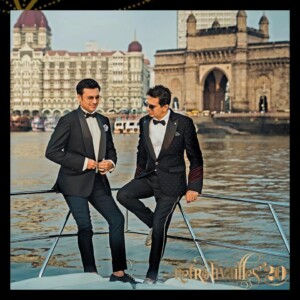 The launch event was supported by Modern Stage Services as Technical Partners; Spotlight Events – Event Operations Partners; FB Celebrations- Event Management Partner and Q Events that partnered as the Production Partners. The complete list of event partners is mentioned below.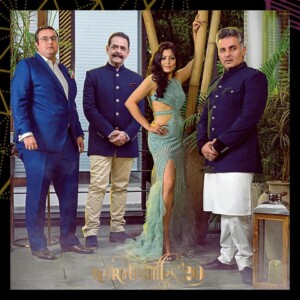 Red Carpet Host: Pawanpreet
Prize Sponsor: Eco Car Rental
Showcase Partner: Marina Bay Sands
Luxury Hospitality Partner: The Leela Ambiance Gurugram
Entertainment Partner: Vivacity Entertainment
Gifting Partner: Izhaar
Transport Partner: KTC
Showcase Partner: Ann Jal Catering
Showcase Partner: Jony Dhol King
Bar Partner: Smokeys
Sheesha Partner: Hookahcraft
Photography and Film Partner: Ramit Batra
Food Partner: Purpleberry
Showcase Partner: Cherish
Associate Partner: Barter Kar Lo
Security Partner: Everytime Secure Services
Showcase Partner: EL' Unique
Registration Partner: Allure Manpower Services
Memento Partner: Magnificence by Shalini Beriwal
Event Makeup Partner: Niti Luthra and Nidhi Sansi
Digital Content Partner: Dream. Real. Pro
Associate Partner: Indian Wedding Planners
International Acts Partner: Smile & Soul
Associate Partner: Bharat Hospitality