With the bride being the co-founder of a luxury wedding planning company, it was easy to foresee an opulent wedding. When expressions like 'seaplane entry' and 'floating baraat' hit the news, 2019 saw one of its most glamorous weddings- the wedding of Jueta Hemdev, the co-founder of YOLO Entertainment & Weddings, and Puneet Lahrani, the managing director of KL group.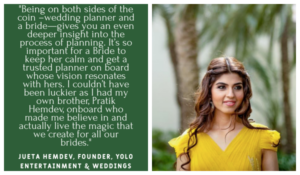 Held across gorgeous locations such as The JA Resort, Dubai, The JA Al Sahara Desert Resort, Dubai, and The St. Regis, Mumbai, the couple's festivities were stunning.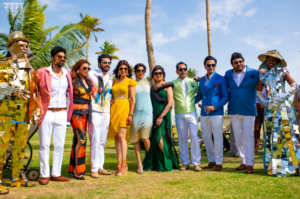 The couple kicked off the celebrations on an auspicious note in the Jade Gardens, Mumbai, where they held their Mata Ki Chowki. With regal colors like red and gold surrounding them, along with ornate flower arrangements, the event was pure perfection.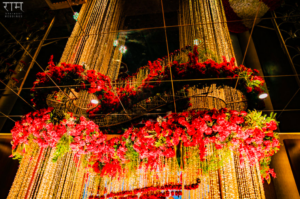 What followed next was a slight change in theme and venue- the poolside brunch at the gorgeous Captain Bar in the JA Resort, Dubai. The couple entered in a private seaplane. The venue was a sight to see with hues of lavender, ivory, and yellow bringing to the fore a soothing and elegant vibe.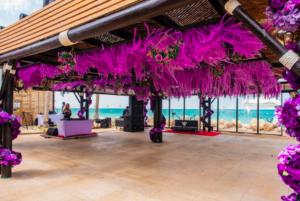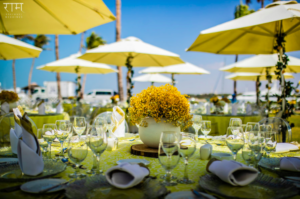 The pair hosted their grand sangeet later in the evening, and the event was right out of a fairytale! The décor was splendid- gorgeous fairy lights, remarkable table setting, ornate chairs, you name it, it was there! Held at the JA Al Sahara Desert Resort, the sangeet was surely a night to remember.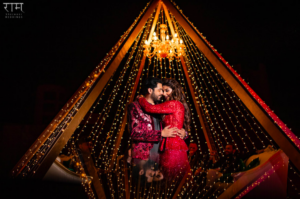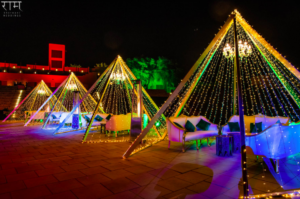 The next grand event that followed was the most important of them all- the wedding! Held at the striking Beach Club in the JA Resort, the wedding had it all- from phenomenal decorations and beautiful outfits to pretty fireworks and traditional rituals. A twist to the traditional wedding ceremony was added with the introduction of two baraats. Both the bride and the groom made their grand entries! The star of the evening was surely the mandap, with beautiful pink and ivory blooms adorning it exquisitely.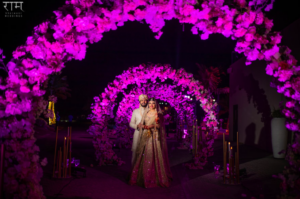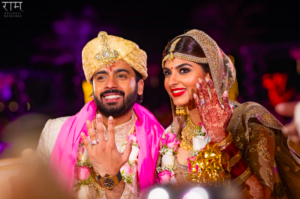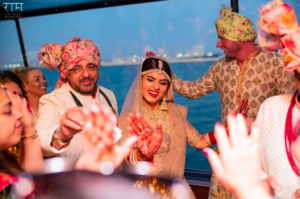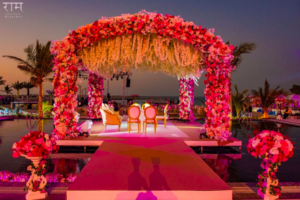 The couple decided to end the grand celebrations domestically, and held their reception at the St. Regis Hotel in Mumbai. The guests were awed by the spectacular Ice Bar Sculpture the evening featured.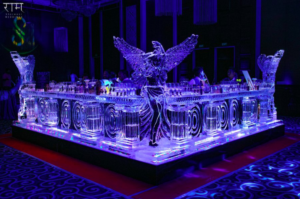 When asked about juggling between her roles of bride and wedding planner, Jueta exclaimed, "Being on both sides of the coin –wedding planner and a bride—gives you an even deeper insight into the process of planning. It's so important for a Bride to keep her calm and get a trusted planner on board whose vision resonates with hers. I couldn't have been luckier as I had my own brother, Pratik Hemdev, onboard who made me believe in and actually live the magic that we create for all our brides."