Catapultt Services was felicitated as "The Most Preferred Destination Management Company For Sri Lanka" at India's Most Preferred (IMP) – Travel & Tourism Brands on June 6, 2018 at Shangri-La's Eros Hotel, New Delhi.
The Catapultt Services team is led by Manish Fitkariwala, who has been a veteran in the travel business with a strong experience of over 17 years.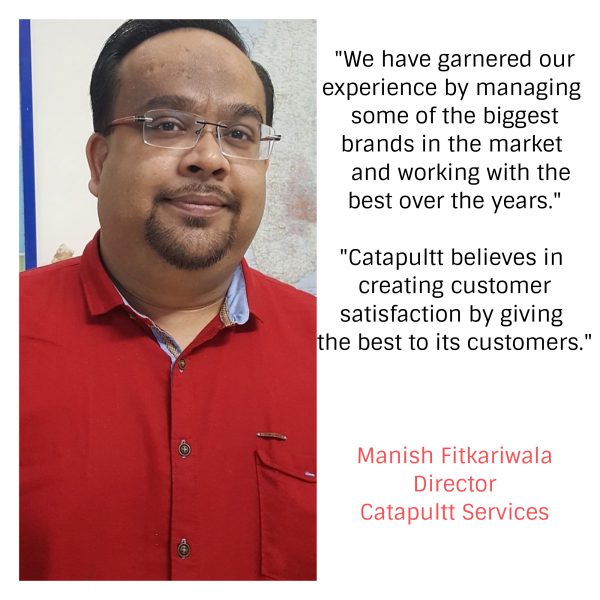 This televised glamorous evening of style, insights, entertainment, and celebration in the midst of industry stalwarts is an initiative of UBM India, the country's biggest travel show organizer.
IMP is a nationwide quest for India's most preferred travel and tourism brands, and conferred on them, the exclusive privilege to license the prestigious ÍMP logo for all their marketing engagements, such as online campaigns, hoardings, merchandising, press announcements, product packaging and advertising.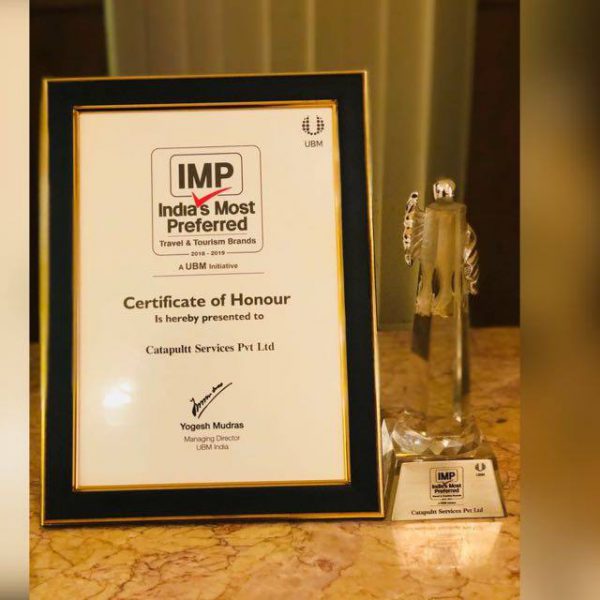 In July 2018, Catapultt Services is set to host an exotic evening in New Delhi for wedding planners and event agencies. Following, a Familiarization Trip will also be organized to give Destination Wedding Planners a true taste of Destination Sri Lanka!
Catapultt offers a range of unique destination product and services within India, Sri Lanka and Cambodia. The DMC takes care of all your travel needs and occasions keeping your experience simple and worth remembering.
Catapultt Services is indeed your one-stop destination when you want to choose Sri Lanka for your wedding/event. The agency promises a marvelous hospitality experience for your guests, and an easy and carefree logistical experience as well.