This absolutely stunning experience was designed by Scenografia Sumant by Sumant Jayakrishnan, a pioneering wedding decor designer based in New Delhi.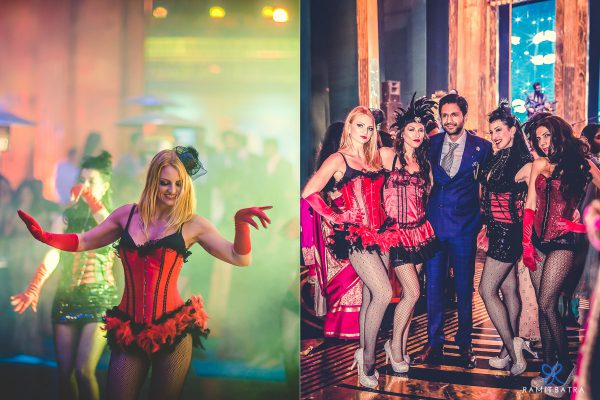 The event took place at the client's private farmhouse at Westend Greens, New Delhi.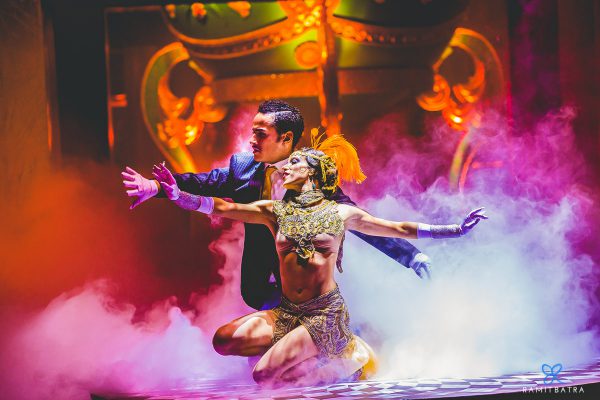 It was the perfect setting to film a blockbuster like 'The Great Gatsby – The Roaring 20s' if it had to be remade in India!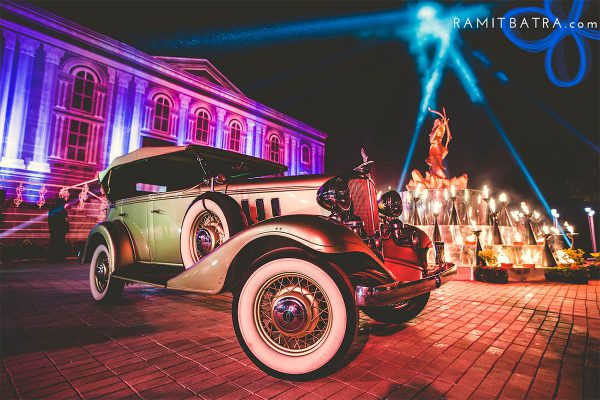 This entire fabulous, magical decor – the library, the exquisite pillars, extravagant staircases, chandeliers, and fountains – everything was created for just one night!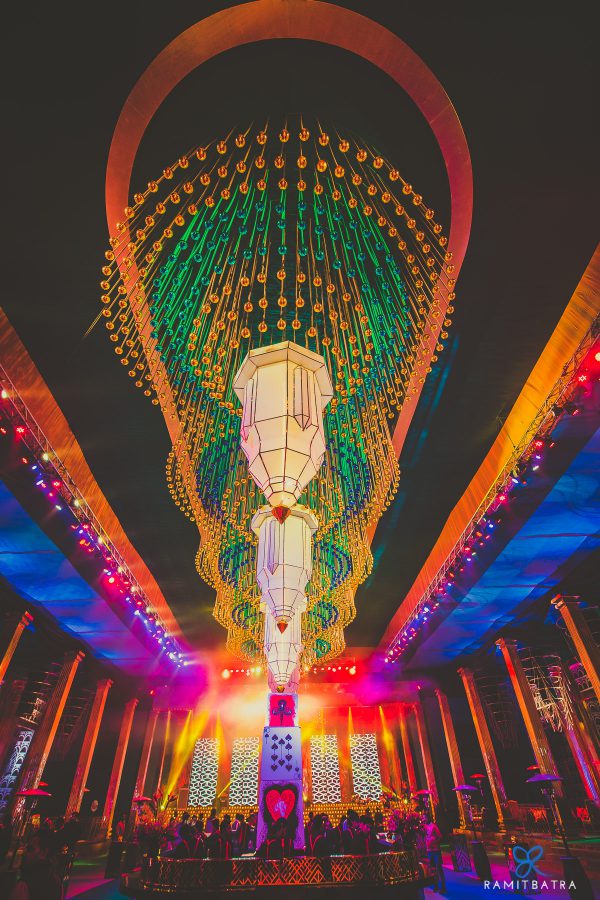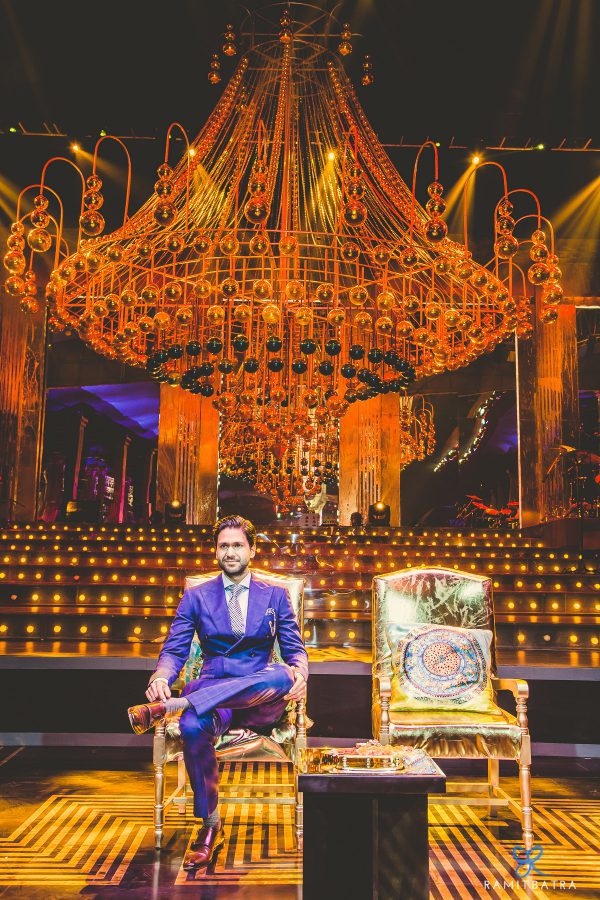 Vaibhav, the groom-to-be, was welcomed by the bride's father and brother with the customary 'Tilak', while Nazuk, the bride-to-be, arrived in style with her sister and walked the staircase with her father on her side, holding her hand, with 'The Book of Love' by Peter Gabriel playing in the background, making all eyes turn to them, in anticipation of what was to come.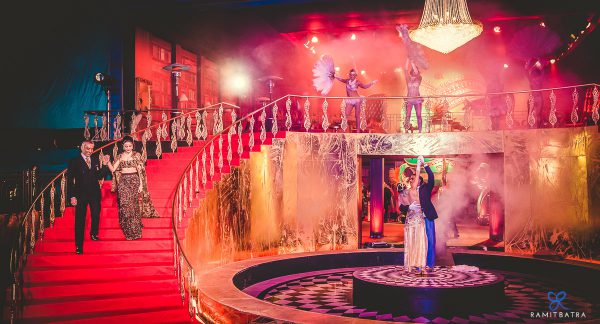 Rings were exchanged, following which the Oscar Jazz Band (OJB) took over the evening with their thrilling performance.
The Pack-of-Cards Bar supplied endless amounts of Champagne, Beer, Wine & other cocktails and drinks.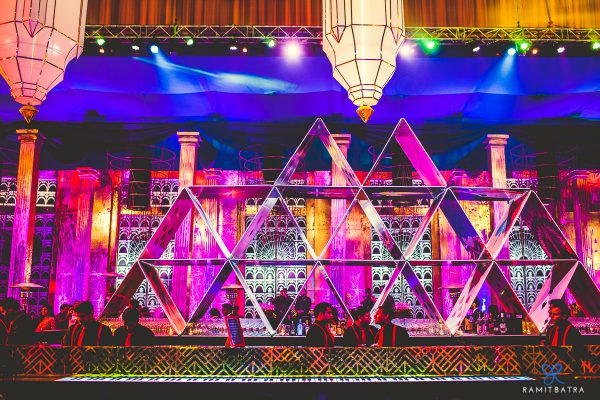 At midnight, the theme changed from Classical Jazz to Contemporary Bollywood Rave! Benny Dayal delivered a sensational performance, followed by a brilliant performance by the Russian dancers from OJB. Later, the night slowly moved to EDM with DJ Gaurav Malvai.