On one side, this wedding had the endless sandy coast, and on the other side, Dubai's vast and mesmerising skyline!
Conceptualized and executed at the Nasimi Beach, Atlantis by Selvatico Events, the decor by Selavtico Events was kept white, clean and crisp, with pops of purple.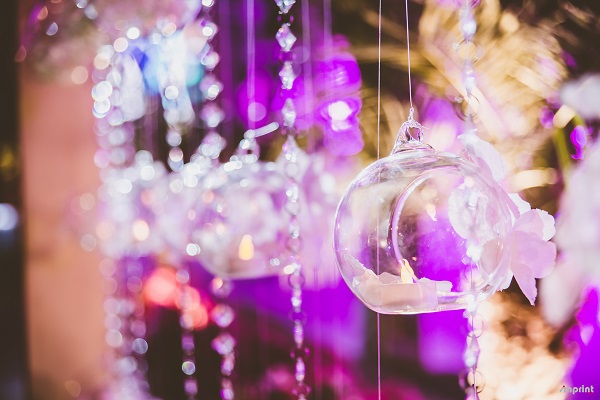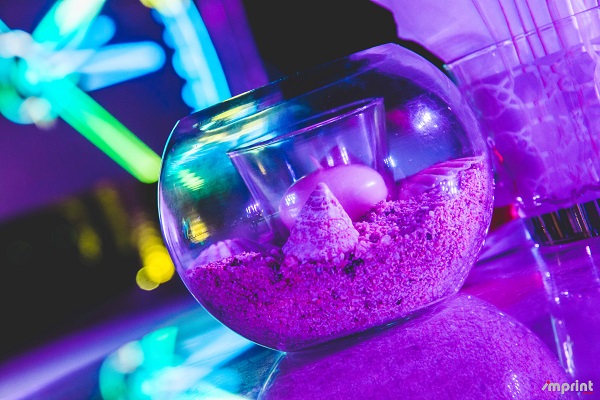 Guests at the wedding were led through a pathway lit with over 1000 glass globes with scented tea light candles towards an elevated platform.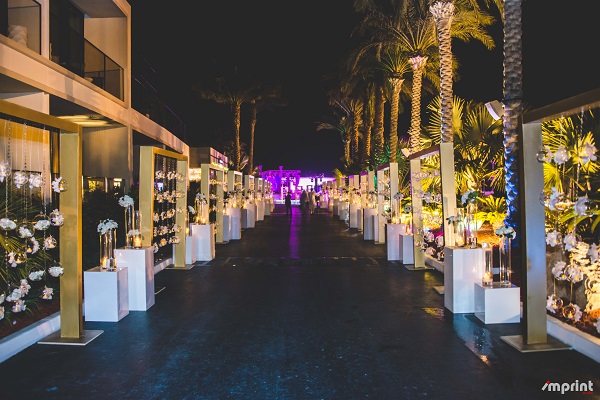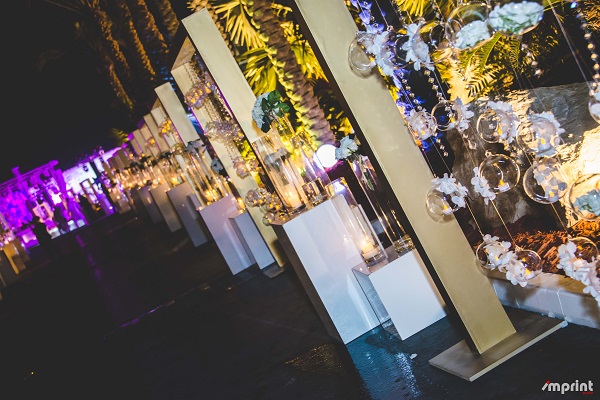 String lights and dinner tables decorated with glass centre pieces full of grainy sand and large sea shells set the mood for the night. The night that was danced away with tunes by the famous singer Vidya Vox and DJ Zubair.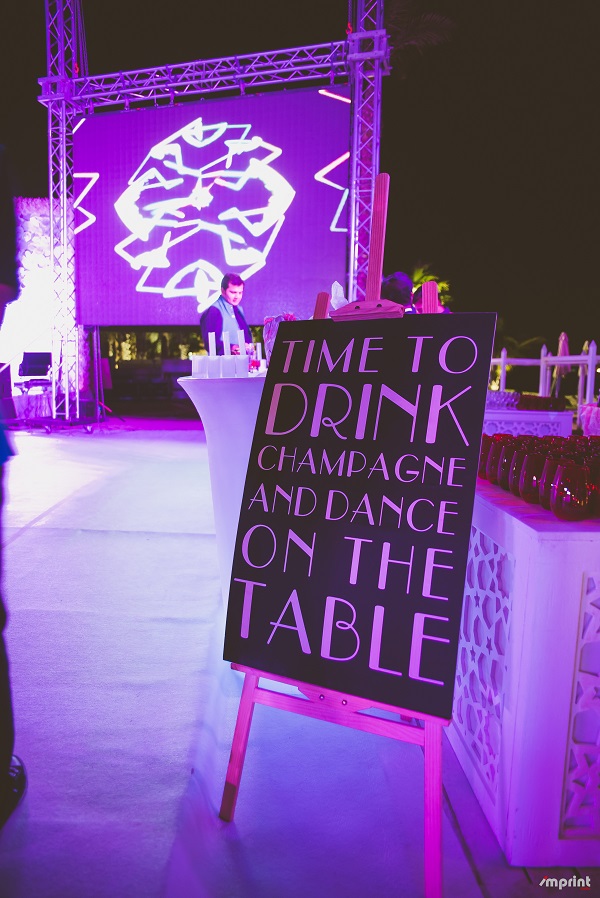 Atlantis, a majestic 5-star Dubai hotel situated on the Palm, is a man-made island that has captured the world's imagination with its magnificent scale and ingenuity.
From the hotel architecture to the award-winning restaurants and must-visit aquatic attractions, this is one of Dubai's luxury resorts that is very well suited to host a big fat Indian wedding!
The primary reason why couples tying the knot at this stunning property can be assured their wedding day will stand out is that Atlantis is not just one destination; it's a collection of 7 individual venues, each with its own character!
Couples looking for a more intimate affair can choose from a variety of smaller venues, both indoor and outdoor, including the elegant Silk and Spice Ballroom which seats up to 250 and the picture-perfect Palm Grove for 100 guests. Thrill-seekers can head to little Pirate Garden and beach which seats upto 150.